Dan Bricklin has been an active part of the computing industry continually since the 1970's. He has developed numerous products. His most notable creations were VisiCalc in 1979, the first electronic spreadsheet as we know them today, Dan Bricklin's Demo Program in the mid-1980's, a rapid prototyping tool used by programmers, marketers, and trainers, and the Trellix website authoring tools of the late 1990's and early 2000's. He has also been an inside observer of the computer industry and commentator on technology sought out by the press throughout that time. Here is just some of the public recognition for his work:
Awards Dan has received

Dan has received numerous awards for his work. They include:

Association for Computing Machinery (ACM): both the
1981 Grace Murray Hopper Award
(given, for example, in 1979 to Stephen Wozniak of Apple) and the
1985 Software System Award
(given in 1983 to Thompson and Ritchie for developing UNIX)

Institute of Electrical and Electronic Engineers (IEEE): the
1996 Computer Entrepreneur Award
(given in 1995 to William Hewlett and David Packard and in 1997 to Bill Gates)

Western Society of Engineers: the
2001 Washington Award
(given in 1927 to Orville Wright, in 1944 to Henry Ford, and 1980 to Neil Armstrong)

PC Magazine: the
1991 Lifetime Achievement Award

Computer Reseller News: inducted in 1998 to their
Industry Hall of Fame

Software Publishers Association (now the Software & Information Industry Association): the
1987 Excellence in Software Award for Best Programming Tool
for his "Dan Bricklin's Demo Program" and the
1998 Lifetime Achievement Award

IDG Demo conference: 1996 and 2000 "
Demo God
" Award as a presenter

Wharton School of the University of Pennsylvania and Infosys Technologies: the
2003 Wharton Infosys Technology Change Leader Award

In 2003 he was elected to the
National Academy of Engineering
.
The following plaque commemorating Dan's work hangs in a classroom at the Harvard Business School. At the time it was hung by the school's administration, it was the only plaque in a classroom at the school: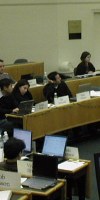 Plaque hanging in Harvard Business School classroom

Dan in the popular press

Over the years Dan and his work has been profiled in many major popular publications, including The Wall Street Journal, The New York Times, Newsweek, Time, BusinessWeek, Forbes, Fortune, Inc., and Business 2.0. He has also been the subject of segments on public television (including Triumph of the Nerds), CNBC, and overseas media including NHK (Japan Broadcasting Corporation). He has been repeatedly quoted in many of those publications on various technology topics, and has been interviewed on NPR, CBS Radio, and many business or technology radio programs.
Here are images from some of the more visible coverage that range over a 20 year period: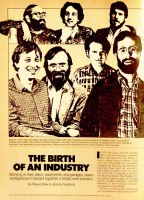 As part of one of the first articles in a business magazine about the PC software industry, Dan appeared on the cover of Inc. Magazine in January 1982. In a related story, he is shown in a collage with PC pioneers Bill Gates and Paul Allen of Microsoft and Mitch Kapor of Lotus.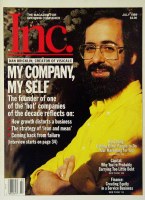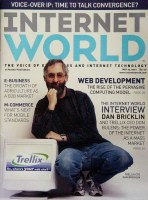 Dan returned to the cover of Inc. Magazine in July 1989 in an article about being an entrepreneur, including the ups and downs and dealing with failure. He was also featured on the cover of Internet World Magazine in May 2001 which included a lengthy interview with him on the use of the Internet by regular people and small business.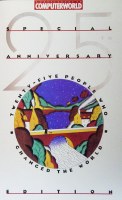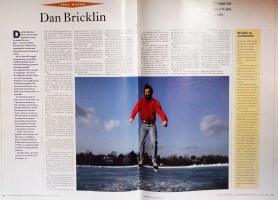 In June 1992 Computerworld published a special 25th anniversary edition with profiles of "25 People Who Changed The World." It included Dan along with Steve Jobs, Bill Gates, H. Ross Perot, and Andy Grove. Dan's profile was given the center spread.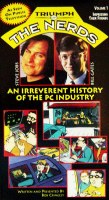 Dan was featured in the 1996 documentary "
Triumph of the Nerds
" that appeared on public television for many years.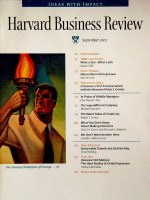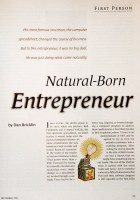 An essay by Dan was included in the September 2001 issue of Harvard Business Review. In it he discusses his life as an entrepreneur and lessons that he's learned. Included with the article was a sidebar reprint of the "
What Will People Pay For?
" essay from his website.

Speaking

Dan has spoken at numerous conferences. Venues have included:

Comdex

Esther Dyson's PC Forum

IDG's Demo

PC Expo

Seybold Seminars

World Leadership Forum of the Foreign Policy Association

Digital Storytelling Festival

Society of American Archivists

General Services Administration

US House of Representatives Judiciary Subcommittee on Intellectual Property

Private company customer meetings

Harvard Business School

MIT Sloan School

Iona College

Maine Software & Information Technology Industry Association

Pulver conference

Basex Communities Conference

O'Reilly Peer-to-Peer Conference

Infoworld CTO Conference

Microsoft Professional Developers Conference

Future Forward Nantucket Conference